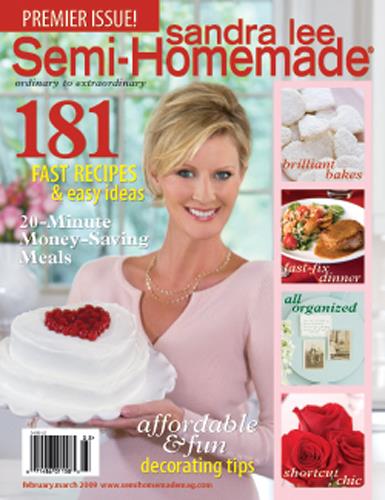 The last couple days have been busy, busy, busy for me, so I haven't posted. However, today I have a few minutes. I thought I would share my latest fun find with you. I discovered the premiere issue of

Sandra Lee Semi-Homemade

a little while back after my sister visited and brought down a stack of magazines for me. I enjoy her show on Food Network, so I thought the magazine would be good , too. I was right. She has a little bit of everything in it as you can see from the cover. So many recipes, but also craft ideas, decor tips and more. I'll definitely be looking for the next issue.